Our Design Build Construction Process
If you have been considering building a new home or undertaking a remodeling project, you may have come across the phrase "design build construction" and wondered what it actually means. Simply put, design build construction is the term used to refer to how your project will be managed.
What is Design Build Construction?
Design build construction differs from the design-bid-build process. In the traditional building process, you first work with an architect, engineer or design professional to create the plans, then you bid out the work, hire the contractor and begin construction.
Conversely, with design build construction you will work with the same firm throughout all phases of your project. Sometimes the contractor has an in-house design team, and other times the contractor partners with an architect. Either way, the outcome is the same – a streamlined process where the designer and the contractor work together from start to finish.
Advantages of a Design Build Construction Project
There are several advantages to working with a design build contractor.
Creativity. For starters, the design build team can offer you creative ideas and design options that you may not have thought of before. This is particularly important when your goals are to stretch the budget and maximize every square inch of space.
Trends. The design build team members are also trend watchers. They know about the newest products on the market – and their costs. They can assist you in making selections that are also good investments based on your personal goals for the home.
Budget. Perhaps the biggest advantage of working with a design build contractor is that the project is designed to not exceed a target budget. In addition to providing the design work, the contractor can also produce progressive cost estimates at each step of the design process. This keeps you updated on the cost of a project while it is being designed instead of after the design is completed. With a climate of ever-changing material and labor costs, designing to a budget with "real time" information will minimize the cost and potential redesign delay.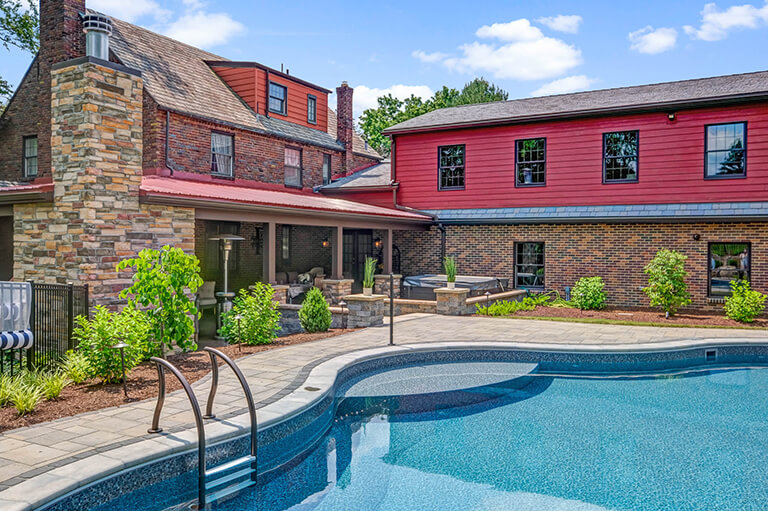 Not all contractors are equipped to perform design build work, so ask for references and examples of this type of building arrangement before going down this path with any building or remodeling contractor.
Ready to start your project? Let's talk.