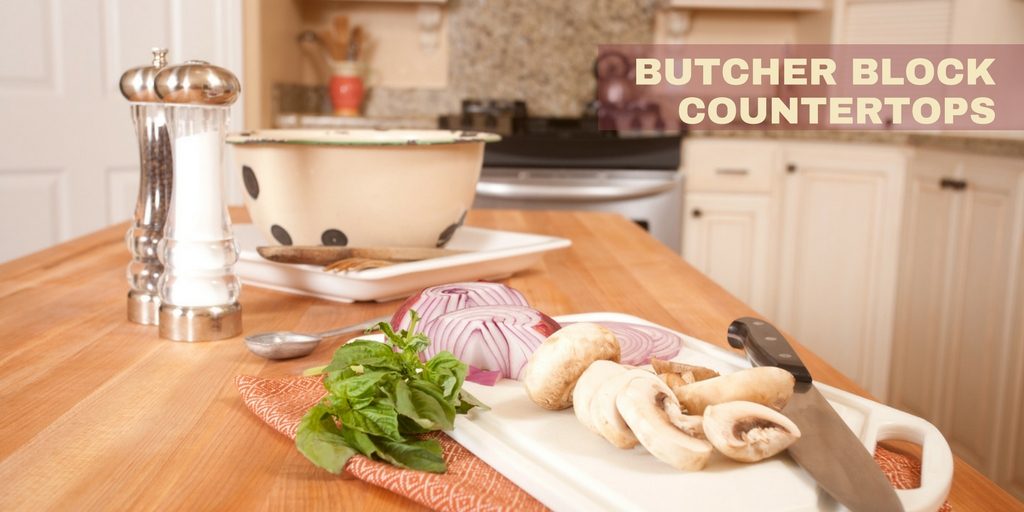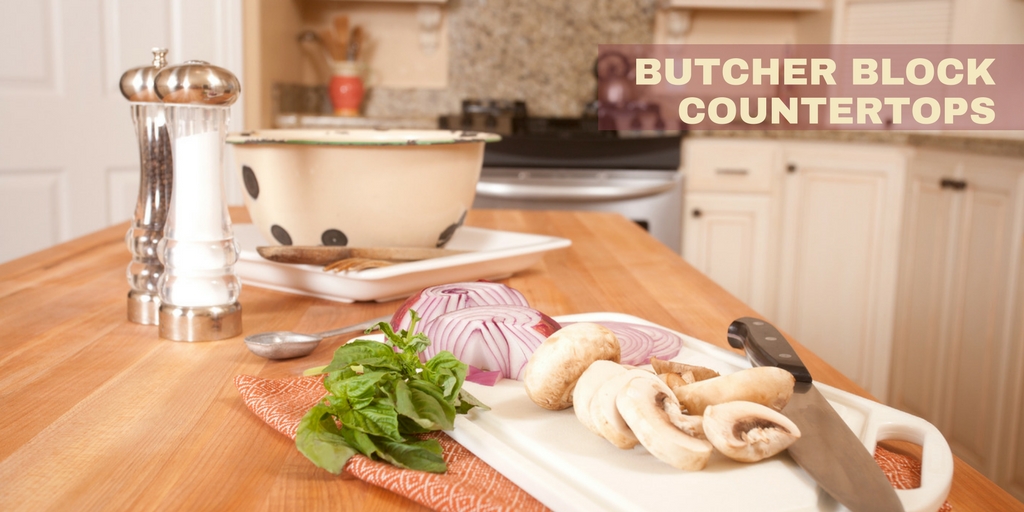 You can thank 'farmhouse chic' for making rustic styling one of the biggest trends in home design this year. Cozy, rural-themed kitchens are all the rage, and a feature for many of these designs is butcher block and wood slab countertops.
These fresh-faced countertops add a classy touch to almost any kind of kitchen design, and their warm wooden design provides a refreshing contrast to cool stone countertops.
Should you consider a wood slab countertop during your kitchen renovation? There are many factors to keep in mind before beginning. Below, we'll look at some of pros and cons of this classic style to help you make that decision.
What Is a Butcher Block Countertop?
Butcher block countertops are made from a collection of wooden strips that are fused together to create the illusion of one large slab. These countertops were the usual spot for meal prep over a century ago, but today they are mostly used for their rich textures and the visual interest they bring to a design.
To improve their versatility, some people only use butcher block for the kitchen island or another smaller focal point, creating a designated workspace that is easy to wipe down after the meal prep is finished.
Positives of Butcher Block Counters
There's a lot to like about this rustic-inspired trend. Below are some of the most significant reasons why we recommend wood slab countertops to so many clients.
More Affordable Countertops
High-quality butcher block countertops do cost less than other materials, such as granite, quartz, stainless steel and marble.
Simple to Clean
While the wrong cleanser can cause you to erode your expensive quartz countertops, just about every standard kitchen cleanser is safe for butcher block. All it takes is a damp sponge and dish soap to keep the countertop clean, or even a little vinegar for a quick boost of disinfectant.
Options for Customization
In many remodels, owners are swapping their ho-hum and dated laminate countertops for the customization and warmth of a butcher block countertop's hue and pattern. There are a variety of hardwoods to choose from, each offering a distinct color and character for your kitchen. Using wood slabs ensures that your countertop will be unique.
Potential Drawbacks of Butcher Block Countertops
While wood slab countertops are an excellent option for many kitchens, there are some downsides you need to be aware of as well.
Easy to Ding
Wood is significantly softer than stone or concrete, making it susceptible to dings and dents over time. Using your butcher block as a cutting board will speed up the process, so take care to protect surfaces before working on them.
Sensitive to Liquid
Wood can warp, stain and even grow mold when exposed to too much water, meaning that you'll need to regularly seal your countertop to prevent any moisture from leaking in.
Sensitive to Temperature
Like the living trees they come from, wooden countertops tend to swell or shrink up to almost an eighth of an inch depending on the temperature. Unless you prepare for this size difference by working with a professional installer, your countertop can warp and damage.
How We Can Help
Your butcher block countertops can grace your kitchen for decades, as long as they are installed properly. Let us help you with designing your kitchen. Contact us.
We will work with you to determine whether butcher block countertops make the most functional and aesthetic sense for your home, listening carefully to your preferences and guiding your decisions for the best return on your investment.