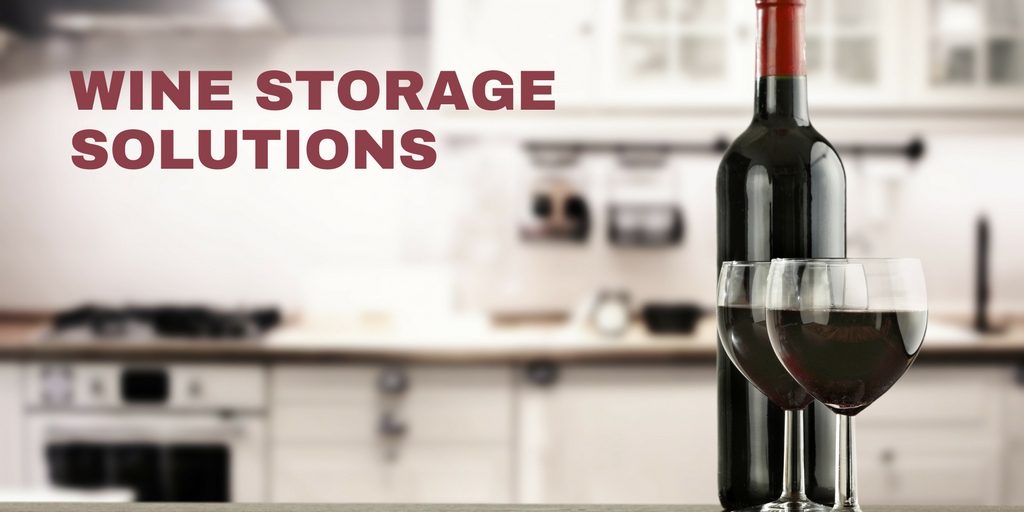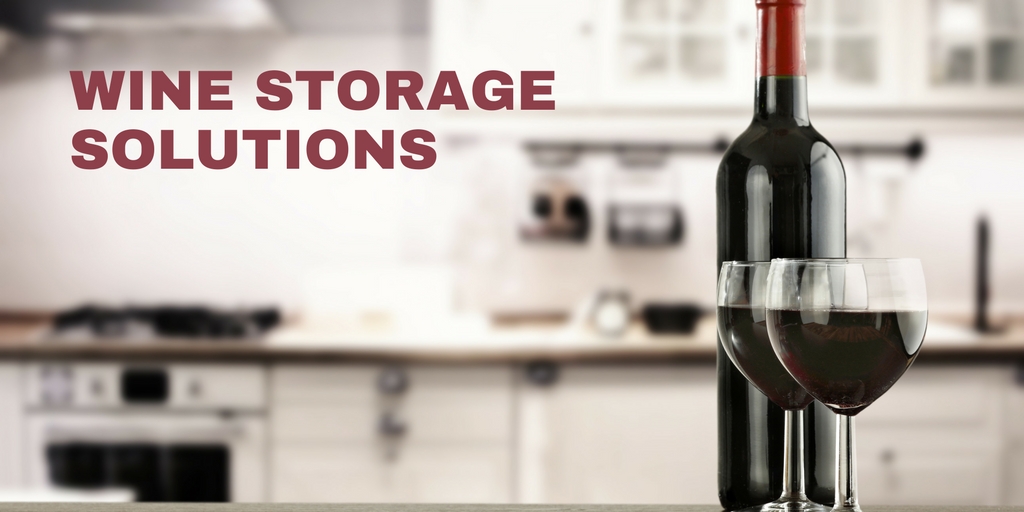 Comedian W.C. Fields once said, "I cook with wine, sometimes I even add it to the food." Whether wine is part of your latest culinary creation, part of your overall cooking experience or a staple in everyday life, finding the perfect wine storage solution for your kitchen deserves more consideration than you may expect.
There are dozens of design elements to consider when installing a new kitchen. Hardware, colors, countertops, appliances and countless selections can be overwhelming. For the homeowner that pops a cork once every few weeks, wine storage may be an afterthought. For the connoisseur, however, making the wrong wine storage decisions could lead to a design flop.
Where and how you store wine will be driven by your passion for the vine. Casual partakers may be perfectly fine with a casual solution, but the enthusiast knows that wine storage plays an important role in preserving the contents of expensive bottles that may be used months or years later.
Proper wine storage is an exact science that is the basis for how most wine storage units are engineered.
The ideal and consistent environment for wine storage depends upon these elements:
Temperature: White wine should be stored at 45–50ºF and reds slightly higher at 50–55ºF.
Humidity should maintain at 55–75%.
Bottles should be stored away from UV light.
Excessive vibrations from nearby appliances may prevent the disruption of the aging process.
Style preferences, proper storage guidelines, frequency of usage and your level of wine interest will drive most of your choices in how solutions will fit into your kitchen. When considering choices, give these factors attention.
Unifying Trends
Wine bottles have become a permanent fixture in many kitchens. As the rack empties, homeowners purchase more bottles to fill their absence. And access is critical.
Whether you're an oenophile that also has a fully-stocked cellar, or one of the thousands of homes stocking up on a few bottles for monthly gatherings with friends and family, finding a bottle need not take you beyond your kitchen.
Wine Storage: Casual Choices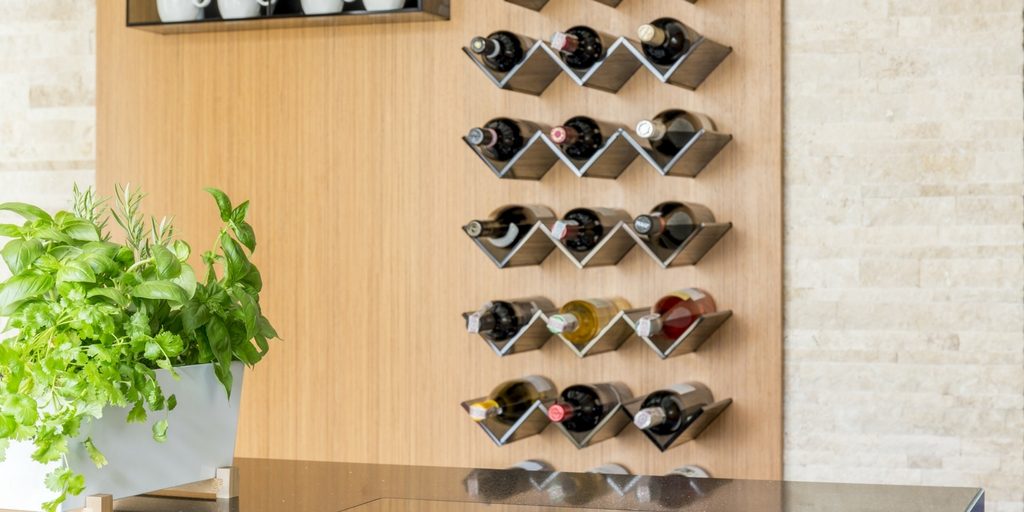 For the occasional sipper, choosing a wine storage solution without climate control may be perfectly satisfactory. There is a whole world of current storage solutions to consider. Recent trends range from wall pegs, shelves, drawers and racks that come in countless variations.
The open wine racks pictured above can be designed into a kitchen island, built into nearby walls or under staircases, installed within lower or upper cabinets with glass doors or integrated into a piece of furniture.
Small, refrigerated units have also become increasingly popular kitchen appliances for even casual wine drinkers. These units are easily incorporated into cabinets with options for upper or lower storage. Units can also be built into walls, islands or nearby wet bars.
Wine Storge: Serious Solutions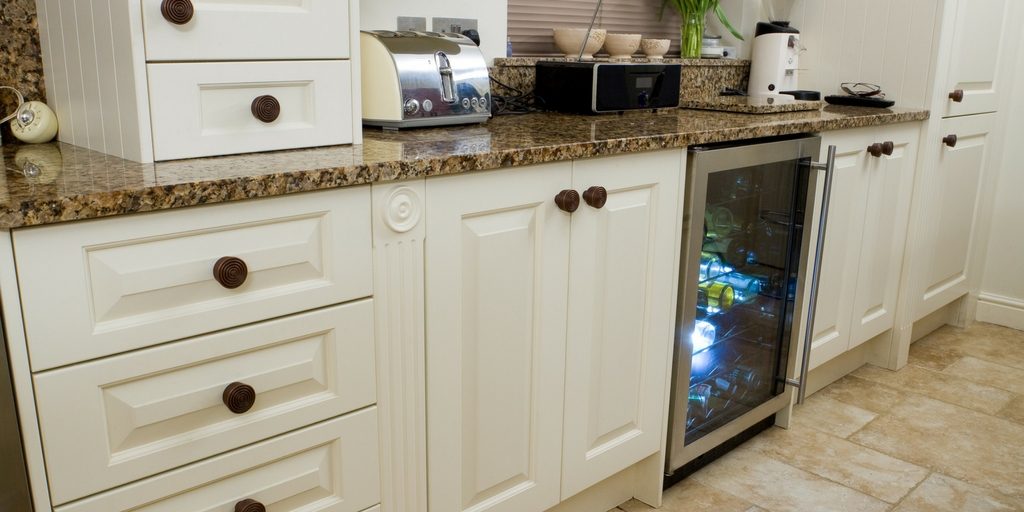 The enthusiast insists on controlling their collection's environment. Climate-controlled units are an absolute must. From the smallest chilled wine drawers to units twice the size of an average refrigerator, manufacturers offer a wide selection.
In either case, bottles and their labels can be conveniently viewed. Wine appliances seamlessly match their neighboring counterparts. Glasses are in close proximity, ready to be filled.
Designing Your Kitchen with Wine Storage in Mind
Experienced kitchen designers can not only help you sort out the level of priority of wine storage for your space, but they will know the best options to accomplish your project goals. They have dozens of manufacturer resources to consider and should be familiar with how individual units rate among consumers.
If wine storage is one of the big priorities of your project, selecting the specific storage units with your designer may be something best decided sooner rather than later in the process. These solutions can impact other choices in the overall plan, so falling in love with a particular unit during the frontend can help your designer to create a space that interacts well with it.
Here's to grape expectations on your next kitchen design project!
*Photos used in this article are stock.