While probably not top priority when designing your kitchen, the type of lighting you choose is an important decision – one that will affect how much you enjoy your new kitchen space.
Unfortunately, it is sometimes easy to overlook lighting until most of the budget has been eaten up by other expenses. The problem with doing this, though, is that you end up leaving one of the most important kitchen components to chance.
Proper lighting is vital to the safety and functionality of any kitchen, as well as the joy of spending time there.
Four Types of Kitchen Lighting to Consider
You'll want to consider four types of artificial lighting as you design your kitchen: task, ambient, accent and decorative. These, coupled with natural light from windows, will create a smart kitchen lighting plan.
When planning your kitchen lighting strategy, it's important to focus on:
Where you need the light
What activities you'll be doing in which parts of the kitchen (and at what time of day)
How bright you need the light to be – now and in the future. As we age and the sharpness of our vision deteriorates, we'll need brighter light to do the same tasks.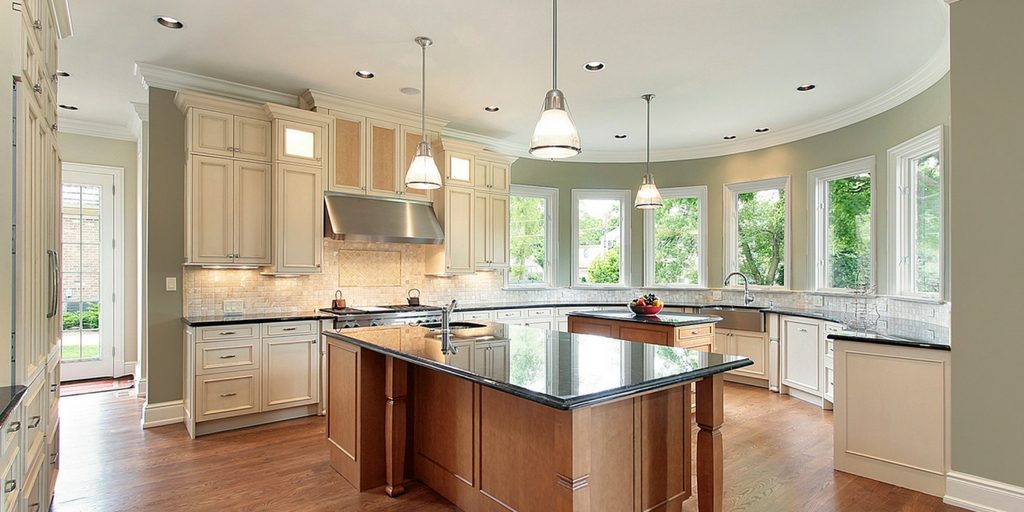 1. Task Lighting
Task lighting will illuminate a target area and provide the lighting you need to work safely in the kitchen. This type of lighting should be included anywhere you do "tasks," such as over the island and other workspaces, cooking areas, at the sink and over the table.
2. Ambient Lighting
Lighting that can be dimmed or brightened as needed is a good choice for the kitchen. Recessed, or can, lights provide general illumination and brighten up the space for those "let's bake" afternoons that happen in your kitchen on cold, dreary days. Dimmers can also be put on decorative chandeliers and provide an elegant ambiance for an intimate dinner party.
3. Accent Lighting
Accent lighting is used to highlight design features, such as collectibles that you plan to display in your kitchen. This type of lighting is most often used around cabinetry, either under or above the cabinets, or in some cases within cabinets that have glass fronts.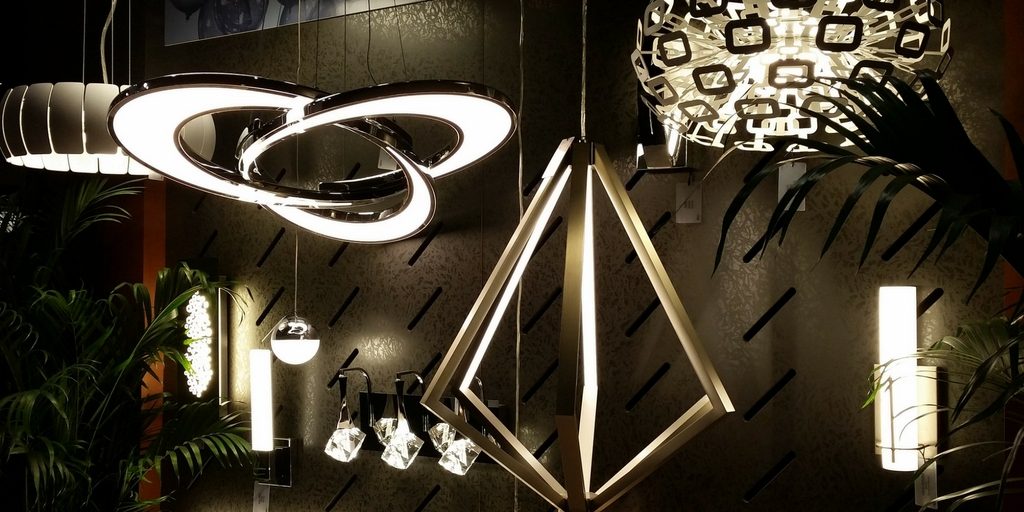 4. Decorative
After you've covered task and ambient lighting, you may opt for a few decorative lighting features that are more about creating a "wow" factor and less about light. Perhaps a pendant light that adds a soft glow, or if you really want the lighting to make an impression, choose one that casts an interesting shadow on the ceiling that can draw the eye up.
Being Happy with Your Kitchen Is the Result of Close Attention to Details
At first, kitchen lighting may not seem like a big decision. After all, it's more fun to focus on choosing appliances, tile for your backsplash and going to the stone yard to pick out the exact stone that will be used to create your island.
However, failing to choose the best lighting will result in a lot of frustration. The best way to ensure that you love your new kitchen is to pay attention to the details, like lighting; all four lighting options work in conjunction to create a functioning and enjoyable kitchen space.
*Photos used in this article are stock.