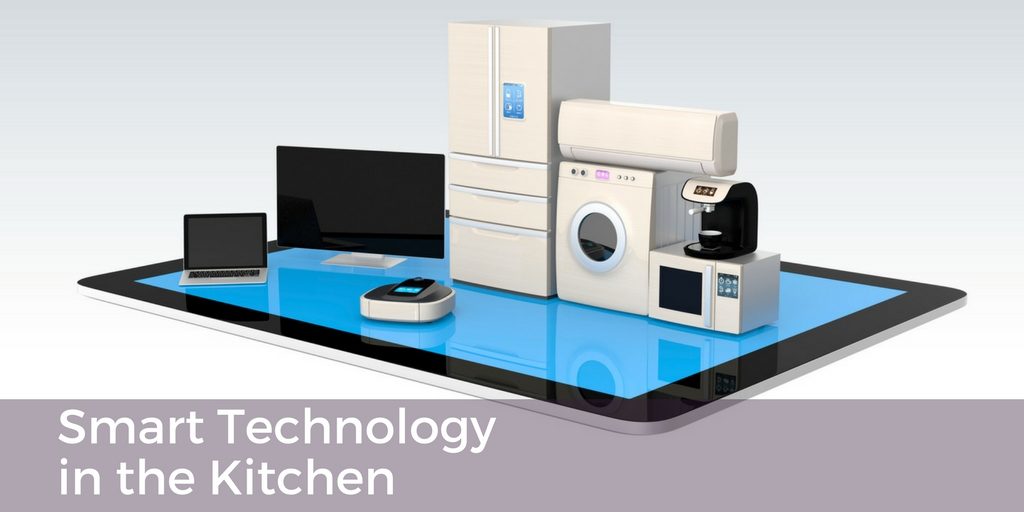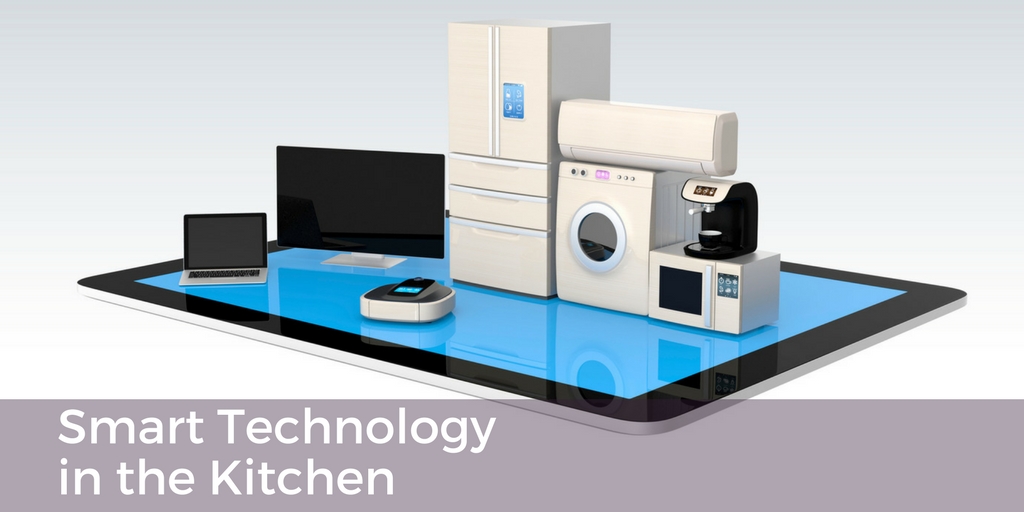 If you are thinking about renovating your kitchen, one consideration you'll have is whether to replace your old appliances with new ones. If it's been a few years since you've gone appliance shopping, be prepared to be amazed at what's available today.
New kitchen technology comes in both high-tech and low-tech options, but the one thing they all have in common is that they make working in the kitchen much easier and more enjoyable.
Ovens
Ovens are getting quite sophisticated. Some are "two ovens in one," where dishes can be cooked at two different temperatures simultaneously. Others are a combination of convection heating with a burst from microwave elements to cook foods faster. Some steam foods, which is particularly helpful for those cooks who want to retain vitamins and nutrients that would be lost with other cooking methods. And some are WiFi capable, allowing you to control your oven with your smartphone.
Cooktops
Induction cooktops – short for "electromagnetic induction" – have grown in popularity because they appeal to those who want a flat ceramic cooking surface (for ease in cleanup), speed in cooking and improved safety. Induction cooktops require a special pot where the bottom of the pan is magnetic, and once the burner is turned on, a magnetic field of energy is created. This heats the pan and cooks the food without the actual burner becoming warm.[1]
Samsung recently introduced a smart induction range top where their Virtual Flame™ is simply an array of blue LED lights that gives the visual of gas cooking (pictured above). Their latest induction range tops also offer WiFi and Bluetooth connectivity. Learn more >>>

Refrigerators
Smart refrigerators are perhaps the most recognized advancement in the field of smart home appliances because TV commercials are abundant. Here are a few of the fun new smart features you can find incorporated into the latest fridges:
Cameras are mounted inside so when you are grocery shopping, you can use the app to see if you have all of the ingredients.
Refrigerators tell you when a product has reached its expiration date.
Models allow different compartments to be set at different temperatures.
Samsung has created a refrigerator that has an interactive panel on the outside of the door that becomes your family's "command center." It features calendars, message boards, a grocery list, photo sharing features and more. Learn more >>>
GE has created a fridge with a built-in Keurig Brewing System with voice-control assistance. Learn more >>>
Dishwashers
Many manufacturers have integrated smart technology into their dishwashers, too. Most smart dishwashers allow you to start the dishwasher remotely, monitor cycle times/status, lock and unlock controls and even tell you if your rinse agent is low – all through a smartphone app.
Bosch created the PerfectDry dishwasher that uses natural Zeolith drying technology that absorbs the humidity so your dishes come out dry – even your pesky plastic ones. Learn more >>>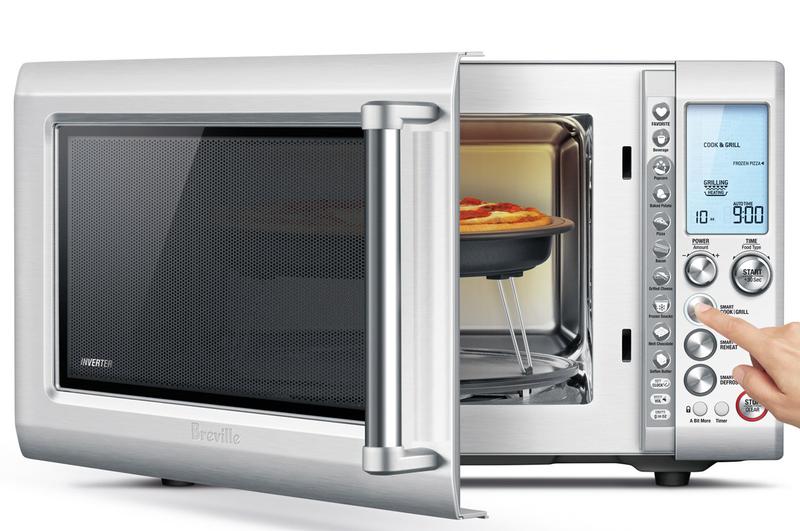 Microwaves
Like ovens, microwaves have come a long way since their introduction. We've already seen transformations in where the microwave is located in the kitchen – including over-the-range, countertop, and built-in models, as well as microwave/oven combos.
Some of today's microwaves can steam food or make food crispy with a combination convection oven, like the Breville Quick Touch™ series (pictured here). Additionally, microwaves are becoming smarter, and many come with hundreds of recipes and can weigh the dish it's heating, taking the guesswork out of cooking time.
A final thought: While smart technology is fun, it can also increase the cost of an appliance. Keep in mind what features you'll actually use for each appliance. If you are in the market for a new appliance, we don't recommend that you shop based on smart features alone, but they could help you choose between two similar models.
---
[1] Source: https://www.youtube.com/watch?v=QPd963cCeec
---