Whether you're hosting a small get-together or a large party, it's important to make your guests feel comfortable and at home. In this blog post, we will discuss the must-have home features for entertaining – the ones you should include in your custom-built home.
From an open concept main floor that flows seamlessly from the living room to the kitchen island to outdoor living spaces, we have the ideas to make your custom home perfect for entertaining your friends and family. Let's look at 7 features that make your home perfect for entertaining.
A Spacious Open Floor Plan
When building your dream home, consider opting for an open floor plan design. This creates plenty of space for guests to gather and makes it easy to accommodate all kinds of get-togethers. An open floor plan allows for traffic, and light to flow from one space to the next, so you can be in the middle of the action, making it easy for guests to comfortably mingle throughout your home.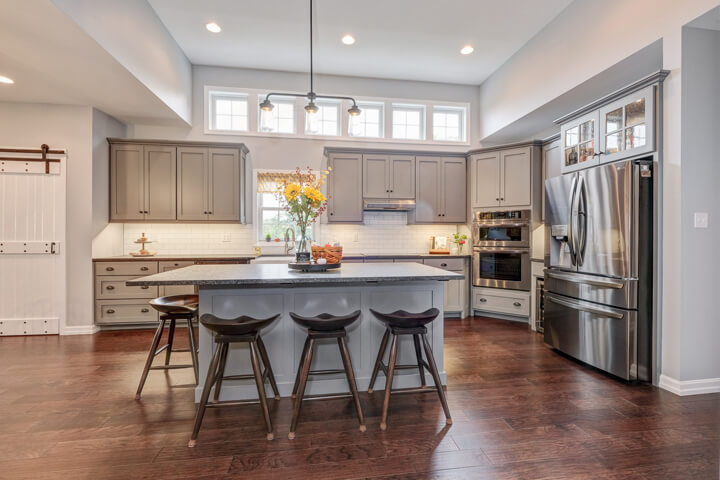 A Functional Kitchen Space
The kitchen is the heart of the home, and it's a magnet for people to gather and chat over snacks. When designing your kitchen, make sure it's equipped to handle meal prep and that it's got enough space for guests to hang out while you cook. A functional kitchen has plenty of storage, easy-to-access appliances, and an easy flow, so you can serve guests and entertain at the same time.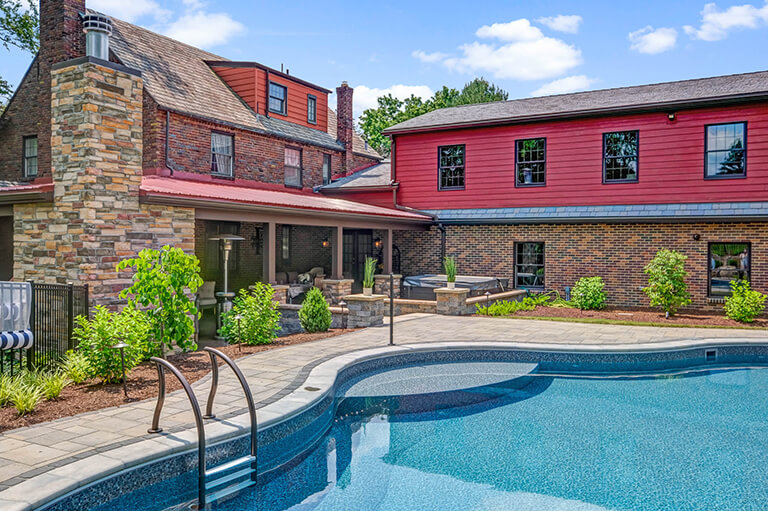 Outdoor Space
An outdoor space set for entertainment can provide a new and interesting environment for gathering with guests. Consider adding a covered patio or wrap-around porch, so guests can mingle outside, even when the Pittsburgh weather isn't cooperating. A fire pit also makes a great addition to your outdoor oasis, creating a cozy spot for friends and family to hang out. Don't forget to incorporate an outdoor kitchen area so you can prep food and mingle with friends at the same time.
First Floor Powder Room
Often overlooked, a first-floor bathroom can be incredibly convenient when you're entertaining. When designing your home, tuck a half bathroom into the ground floor of your floor plan so guests have a place to freshen up. That way, you can centralize your party to the first floor, and guests won't have a reason to visit your private living space upstairs.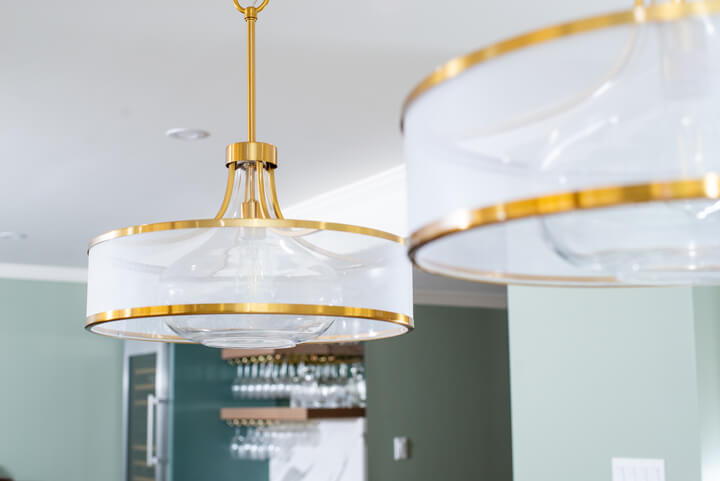 The Right Lighting
Lighting can make an average space look elegant, cheerful, or romantic, and it's important to create an atmosphere that's right for entertaining guests. Experts recommend using three sources of light in each room — overhead, task or table, and ambient lighting — so the space is properly lit, and it makes each room look cozy and bright. Thoughtfully add plenty of light sources to your home entertainment space so guests can see while they're sharing a meal, playing games or talking together.
A Functional Foyer
Your foyer is the entryway to your home, and it should be both an inviting and functional space. Add elements to your foyer that makes it easy for guests to enter your home, such as a coat tree or shoe rack. Place a bench near the front door so guests have a place to sit and remove their outerwear before walking into your living space. Finally, make sure you've placed a mat on the floor so debris doesn't get tracked into your home. Keep the area well-lit and decorate your foyer so it looks homey and inviting.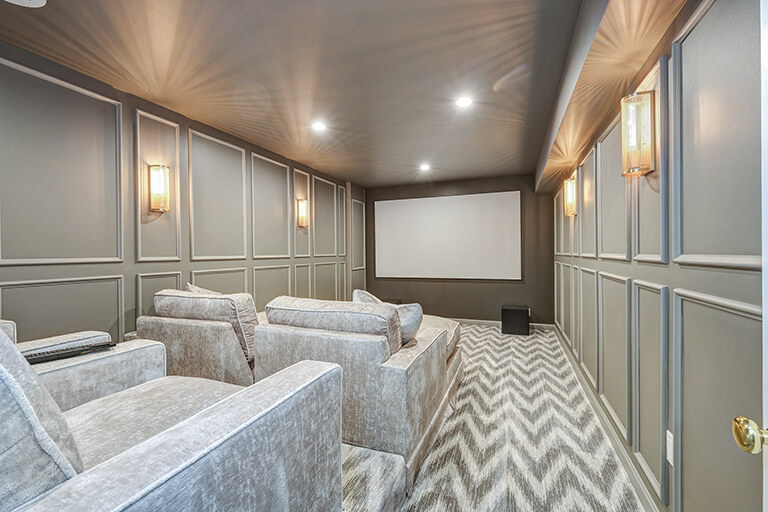 A Luxurious Basement
A finished basement provides endless design opportunities for creating a space to entertain guests. Consider building a home theater, a man cave, or a luxurious oasis with low lighting and a cozy sectional couch. Basements also make the perfect spot for teens or kids to congregate so adults can enjoy the first floor all to themselves.
When you're ready to build your custom home, contact our experts at Prime 1 Builders. We'll help you design the home of your dreams that's equipped with all the right features to entertain in style.