Creating the house of your dreams begins with the end in mind. What kind of life will be lived within the walls of your perfect home? As Pittsburgh's go-to for custom homes and remodeling, we have seen beautiful homes come together that feature both functional and fun spaces. While every home is built perfectly for the person, there are some additions that we think no one should live without. Here we have compiled some of our absolute must-have features for a custom home.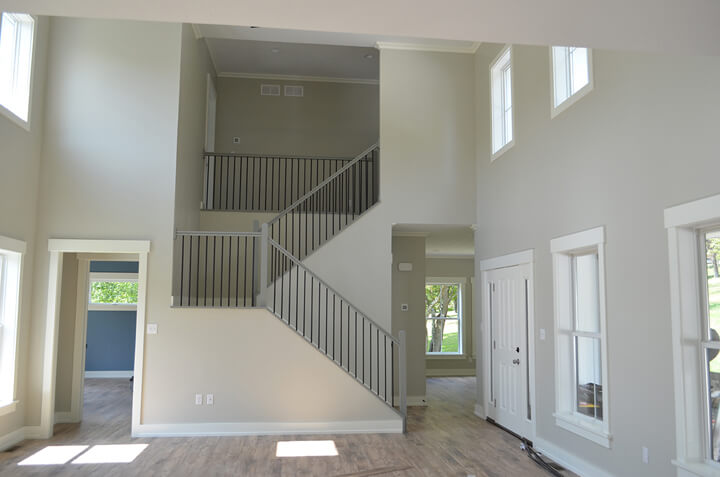 The Foyer
It only takes the first few steps into a home for the tone to be set so why not pay special attention to this space? With vaulted ceilings, you'll feel that spark of energy as the sunshine cascades in through high windows. Installing a beautiful lighting fixture overhead can provide elegance and warmth to the large area. If you're designing a single-story house, french doors are a fantastic way of ensuring your guests make a grand entrance every time they visit.
The Entryway
When designing your custom home, it's a great idea to consider the direction you'd like the entryway to lead. Is it a beautiful staircase that you'd like to feature once the door is opened? Maybe you imagine an elegant sitting room decorated with fine art and designer furniture. Or perhaps the grand entrance leads down a cozy hallway with family photos on the walls. No matter your preference, let this be the beginning of your journey.
The Mudroom
Whether it's off the backdoor, garage door, or doubles as your laundry room, mudrooms make all the difference. Take this area up a notch from function and into fun with a creative mudroom that houses a crafty coat nook, a built-in shoe locker, and catch-all vertical cubbies. Keeping things tidy right off the bat is a recipe for success.
The First Floor
Dedicated Game / Playroom
One thing that's a great addition to any custom home is a dedicated game room. Whether it's a space where the little ones can keep their toys, a spot where the teens can settle in and play video games, or the big kids can have their pool table and wet bar, having a place where you can simply unwind is divine.
The Primary Suite
​​A primary suite on the first floor is a beautiful way to create a customized, and long-term, living space. Serving as a grand way to house overnight guests, these rooms transition well if they are ever needed as the primary resting place if stairs become an issue later on in life. Enhancing it with a large walk-in closet, lounge area, and spacious bathroom really makes this a destination room.
Office Space
With more and more work cultures shifting into remote work or hybrid-work options, the home office has become a necessity. Focusing on getting this room right will be of tremendous help later when you're rustling through files, documents, power cords, and stationery. Think of storage space serving a dual purpose here with open shelves that can display that book you need to reference as well as your favorite potted plant.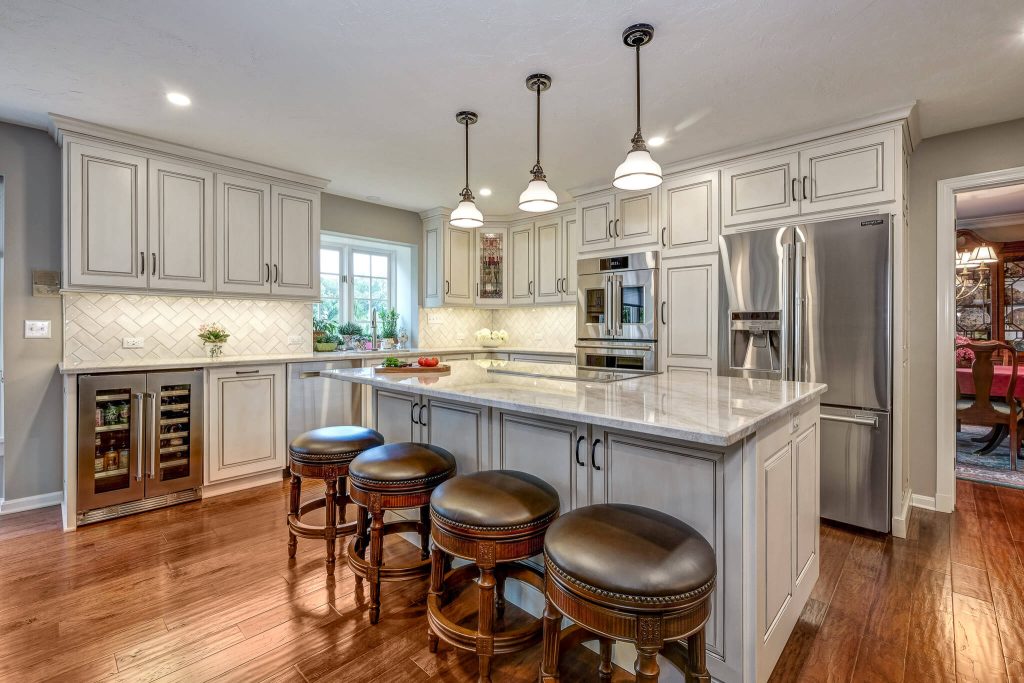 The Kitchen
The kitchen is where the house becomes a home and investing time and energy into planning this part of the property will always be worth it. From floor to ceiling, there are so many surfaces to explore and so much can be customized, which makes this room a lot of fun. While the workflow is important, creating a space that looks beautiful and feels good to be in is equally as important. This is why we've broken down this room into even smaller sections.
Cabinets, cupboards, and pantries can be both practical and pretty. Yes, the storage details matter but there is no need to sacrifice fashion for function. Adding character with cabinet lighting, mixed hardware, and a variety of exposed shelving intermingled with discreet storage can elevate the aesthetics of your kitchen.
Islands are, and always will be, a timeless design element to the space. Whether it's an elegant granite or quartz countertop for extra surface area or it houses a full range or beautiful farm sink, you'll appreciate the value that it brings to your culinary adventures.
Built-in appliances are a gorgeous way to integrate the technology you need without straying away from the design you want. Customized panels that fit snugly around your refrigerator provide a seamless finish to the sightline and trash receptacles that are hidden inside cabinets keep the space clutter-free.
The Living Quarters
Master Bath
Treat yourself to some self-care with a deluxe bathroom sanctuary that features an open shower with a separate soaking tub. Incorporating in-floor radiant heating and a heated towel rack are fabulous ways to keep things toasty when stepping out of the water and adding lighting to the vanity mirror makes the morning pampering routine feel extra luxurious. P.S. Don't forget the personal toilet room for added peace and privacy.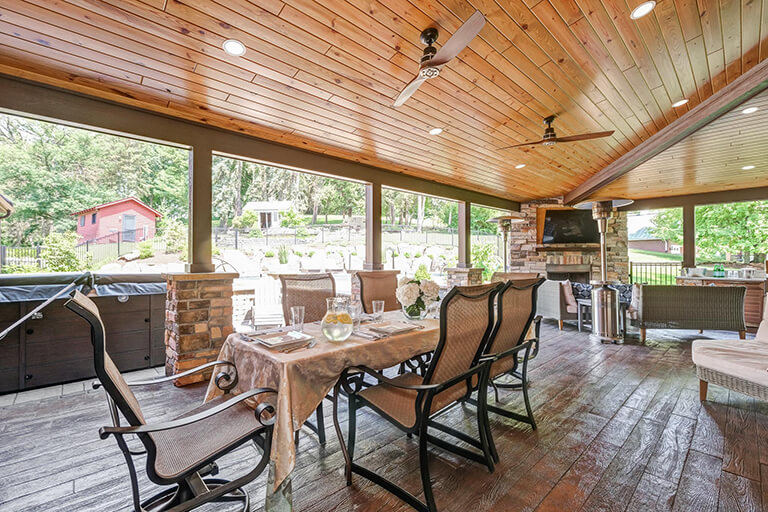 Outdoor Living Space
One thing that we are seeing more of than ever before is the integration between indoor and outdoor spaces. Whether it's adding a private deck to the master suite for lounging with a good book or designing a complimentary pool house with an operational glass garage door for entertaining, creating a home that is custom to you means that you can discover your own piece of paradise from inside your very own living room.
Finding the ways in which you can uniquely express yourself inside your home is the best part of the custom-build experience. Handcrafted to suit your needs, match your moods, and realize your dreams, Prime 1 Builders designs exclusive, one-of-a-kind homes that incorporate all the features you could want. Every project is personal and we're here to provide you with a premiere experience.
Are you ready to build your custom home in Pittsburgh? Contact us today to find out how we can bring your vision to life.