Your home's exterior serves a practical purpose but adding curb appeal to your custom home can be achieved by carefully choosing a color scheme and characteristics that make you proud to pull into the driveway each day. In fact, exceptional curb appeal can increase your home's resale value. Together, you and your builder can choose a design for your home's exterior that reflects your personal style and stands out among the other houses in your neighborhood. Here are some curb appeal ideas to consider when building your custom home in the Pittsburgh area.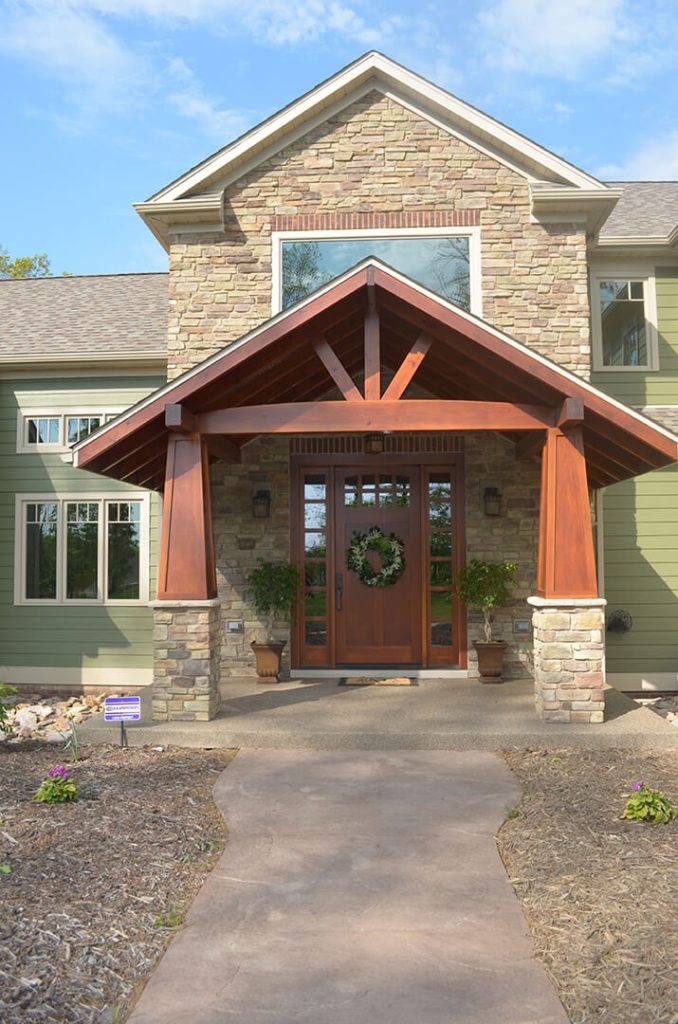 Consider Your Home's Architectural Design
Every home has its own unique architectural style, and houses with curb appeal highlight these features. Choose a trim color that contrasts with the siding and select colors that match the style of your home. You can also add decorative trim in certain spots to draw the eye and add interesting focal points. Your builder can work with the style of your home to suggest a color palette to use.
Look at Your Home's Surroundings
Before choosing a color scheme for your home's exterior, consider its surroundings. Is your home in a wooded lot, or are there other homes nearby? Look at the existing landscape and choose an exterior color palette that complements the space. Determine whether you'd like your house to stand out or if you'd like it to blend in with its surroundings. For example, if your home is surrounded by a lot of green space, consider choosing a bright exterior color that pops against the greenery. For a more subtle look, choose a soft yellow, white or grey exterior.
Doors and windows make the perfect spots for adding contrasting colors. Select trim that complements your home's exterior or choose a color that pops. Bright, bold shutters also frame windows perfectly, and they'll add a lovely look to the front of your home.
Choose Materials and Colors That Add the Right Look
Your builder can help you select materials that are high quality and reflect your personal style. This will make your home look stylish, and your personal touch will add character to its curb appeal. Consider what style you'd like to achieve and select colors that match. A farmhouse look, for example, calls for shades of black, white and red, while a more modern home will look better in hues of sleek grey, navy blue and white. Your builder can help you come up with the perfect color scheme that matches your taste and home's style.
Landscaping for Curb Appeal
Your home's surrounding landscape should complement its overall look and enhance its curb appeal. Think about the surrounding plants, yard and hardscaping, and choose elements that will look fresh, bold and welcoming. Consider planting perennials that add a pop of color and make sure your home's exterior matches the surrounding fence or back patio. Your goal should be to create a cohesive look that's inviting and impressive.
Asking How Will the Light Hit?
Builders always consider lighting when positioning a home, but it's also important to consider when designing its exterior. Think about how much light will hit the home, and for how long. This can help determine the shade that you choose for your home's exterior.
Local Regulations
Many homes are in neighborhoods with an HOA, and if that's the case, you'll need to determine whether only certain color choices are deemed acceptable. In some areas, local regulations can also determine which exterior colors are permitted. Luckily, your builder will be able to help you figure out what colors you can choose.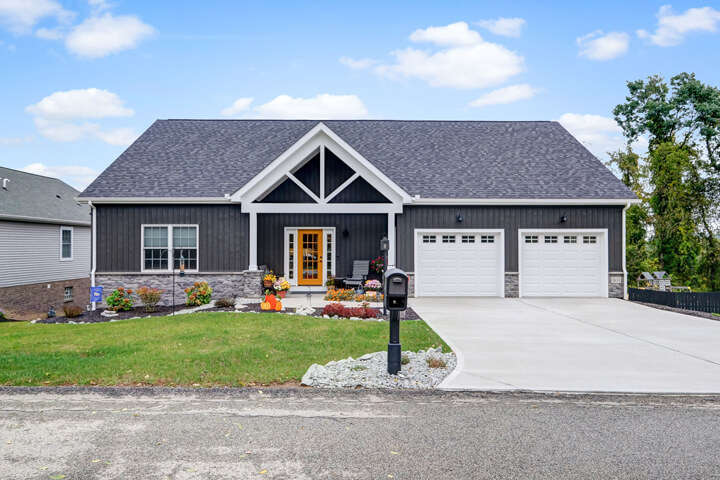 We feel adding curb appeal to your custom home is a natural aspect of our construction process. Your home's exterior should reflect your personal style, and it should make you proud to come home every day. If you'd like to start building your own custom home, we'd be happy to help. Contact us at Prime1 Builders today and we'll get started on your dream home.