The open concept floor plan is a popular choice in new construction since the modern design provides an airy space for entertaining, collaboration and creativity. However, some people prefer the privacy of a traditional floor plan instead. In this article, we'll discuss the benefits and drawbacks of each home layout so you can decide which one meets your needs best.
What's the difference between open concept and traditional floor plans?
The open concept floor plan differs from traditional layouts by eliminating walls and barriers, giving the home an open, airy feel. Traditional floor plans, on the other hand, have clearly defined rooms separated by walls and doors.
Although open concepts have been the contemporary choice over the last decade, many experts agree that traditional floor plans are gaining popularity as people spend more time at home. To choose the best layout for your home, it's important to consider both options and choose the one that will complement your lifestyle.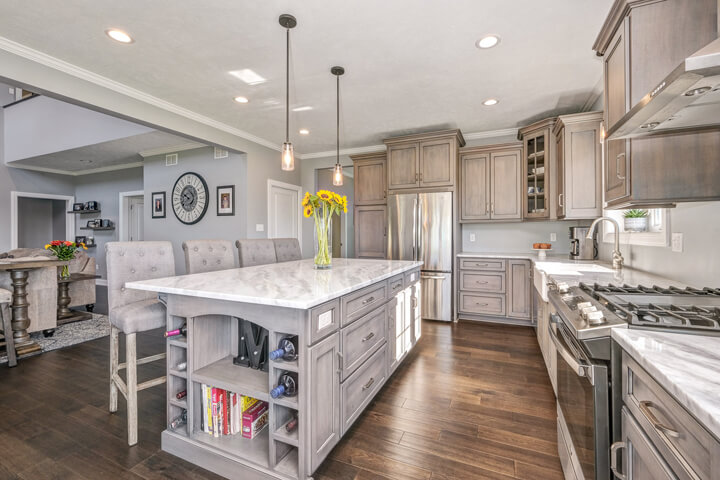 Open Concept Floor Plans
Open concept floor plans are all the rage, and it's easy to see why. This spacious design makes small homes look bigger, and without walls, you've got plenty of options to create different spaces by arranging furniture just the way you like it. Without many barriers, sunlight can easily flow through your home, making it bright and airy. This floor plan design is also a great choice for people with large families or those who like to entertain. Instead of being stuck in the kitchen, you can chat with friends or loved ones in the living room while prepping dinner and drinks. 
There are a few drawbacks to an open concept design, and it's not the best choice for every home. An open concept makes privacy harder to find since there aren't a lot of walls, and you'll have to find the right decor that achieves a cohesive look throughout the home. Additionally, without barriers, an open concept floor plan allows sounds and smells to travel more easily throughout the home, and they're often less efficient to heat in the winter.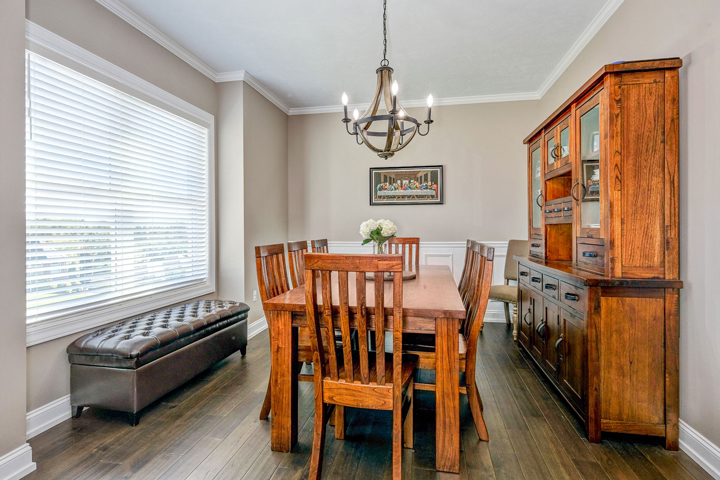 Traditional Floor Plans
The closed concept or traditional floor plan is typically seen in older homes, but it's gaining popularity as people spend more time at home. With barriers and walls in place, the traditional floor plan allows for privacy that you can't get from an open concept design. Sound doesn't travel as much, making it easier to find peace and quiet when you need to work or study, and keeping each room tidy is much easier.
Since each room is a separate space, you can decorate without worrying about an overall cohesive look as you would with an open concept design. The walls and doors also make heating and cooling your home much more energy-efficient.
Traditional floor plans have a few drawbacks that can make them less desirable for certain people. Walls and doors make it harder for sunlight to illuminate your home, and the overall layout may look less spacious. This layout may also be less accessible for people with wheelchairs or other mobility aids.
Which floor plan is best?
When it comes to designing the best floor plan for your home, it all comes down to personal preference. It's important to weigh all the pros and cons while considering your lifestyle needs and selecting the floor plan that's best for your family. You're going to be the one living in it, after all.
Our experts at Prime 1 Builders are ready to help you design the perfect custom layout for your needs. Find inspiration from our new construction portfolio or contact us today to get started on your dream home.