Homes come in all shapes and sizes, and when you're ready to design your dream house, you'll need to decide which type you like best: one-story vs. two-story house. Depending on your unique needs, one style may be more appealing, and we're here to help you make an informed decision. Let's explore all the pros and cons of building one and two-story homes so you can build a home that's perfect for you.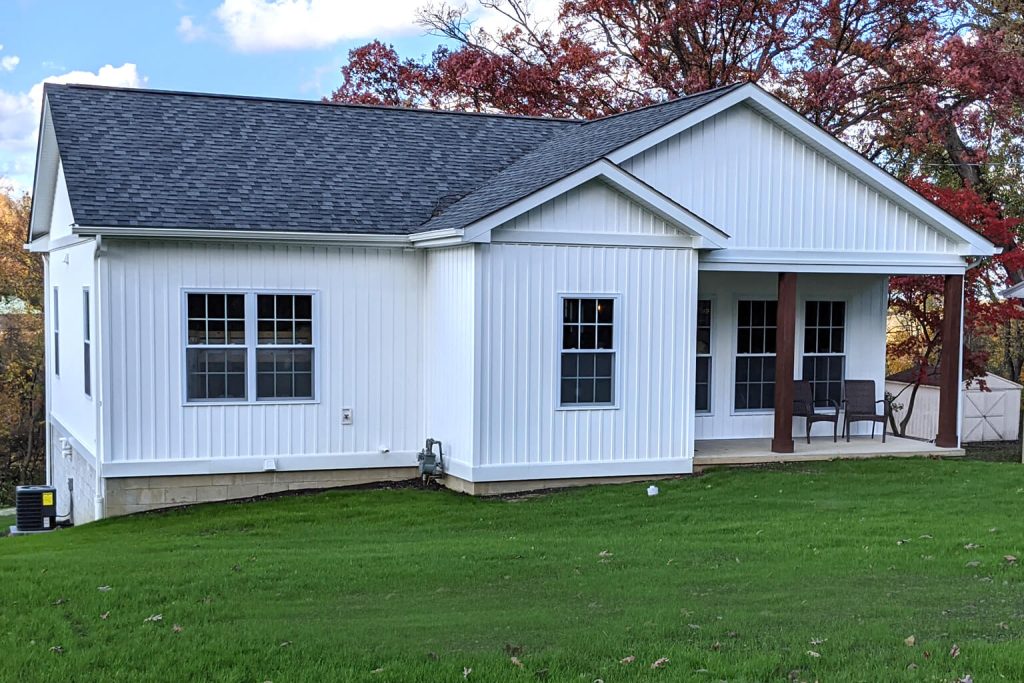 One Story Homes
A single-story home is easy to design, and the process will cost less than when designing a two-story home. Since there are no stairs to navigate, it's also easy to maintain — your laundry and cleaning supplies are all on the same level as your bedrooms and bathrooms. Additionally, this type of home is ideal for families with small children or for people with mobility challenges.
The drawback for single-story homes is that they take up a larger footprint. That means your home will cover more land and you'll need more materials to build the foundation, roof, and even HVAC runs. You'll also probably have less privacy since everyone's on one floor and within earshot.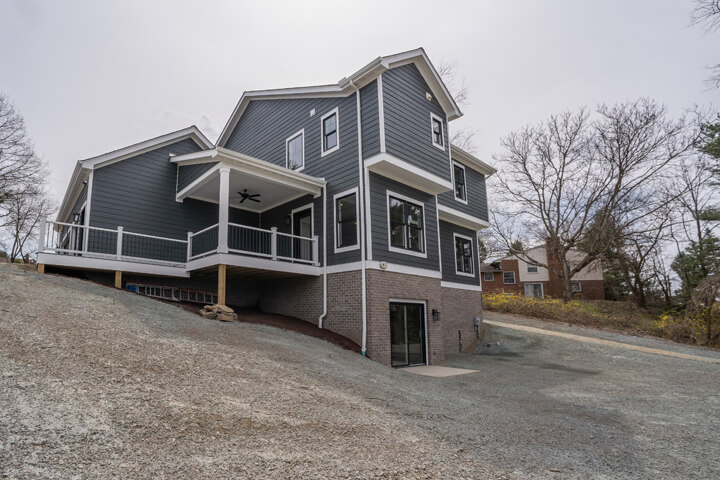 Two-Story Homes
Since two-story homes have a smaller footprint, they're usually more cost-effective to build, and there are many more design options to choose from. With more space on different floors, you'll have more privacy in a two-story home, and this makes it easier to host guests from out of town. Your second-story windows can also provide picturesque views, depending on the spot where you choose to build.
Stairs do pose a fall risk, so they're not always ideal for small children and they can be a challenge for elderly people or individuals with disabilities. A two-story home is typically more expensive to heat and cool than a ranch-style as well. That's because hot air rises and cold air falls, making it more expensive to keep even temperatures throughout the home.
Questions to Ask Yourself When Making This Decision
When you're ready to start the building process, consider these questions. They'll help you decide whether a one or two-story house is best for you and your family.
How many people will live in your home (and what are their ages?)
Do you have a large family who will need several bedrooms with privacy? If you have small children or elderly adults, think about whether they can safely navigate a staircase.
How long do you plan to live in this house?
If this will be your forever home, consider aging in place design, such as eliminating the staircase, as it could become a challenge as you age. And if you plan on expanding your family, consider how the space will need to meet your (growing) needs.
How big is the lot size?
Single-story homes take up a bigger footprint, and you'll need a bigger lot size for these sprawling floorplans. Consider the size of your property and how a one or two-story home would fit.
What is your budget?
A single-story home is more cost-effective to design, but it will cost more to build than a two-story home. To make things more complicated, they'll likely cost less to heat and cool over the years. Crunch the numbers and choose the home design that fits your budget.
What type of long-term maintenance is involved?
As mentioned before, heating and cooling a one-story home will cost much less. Additionally, home maintenance like power washing, cleaning the gutters and roof repair are much less complicated for a one-story home.
No matter which type of home design you choose, we're here to make your dreams come true. Contact us at Prime 1 Builders to get started on your custom build.