When you're looking to build a new house, the cost is always a factor to consider. Here in Pittsburgh, there are ways to cut costs without cutting corners on quality. In fact, there are some effective techniques for keeping your construction budget under control. But as a builder, we've seen where homeowners can overspend when building a house. Here are a few of our suggestions for how to keep costs down when building a house in Pittsburgh.
Research Neighborhoods in Pittsburgh That Fit Your Budget
The Pittsburgh area has 90 unique neighborhoods that offer their own cultures, amenities, and affordability range. Do your research and choose a community that meets your needs best. Consider the neighborhood's walkability and whether it's near your favorite spots. Is it essential to be near the grocery store, the park, or your favorite restaurants?
You'll also want to calculate your commute time to and from work to decide whether the location is practical for your day-to-day life. Finally, if you have children, you'll want to research the school district where you'll be building your custom home.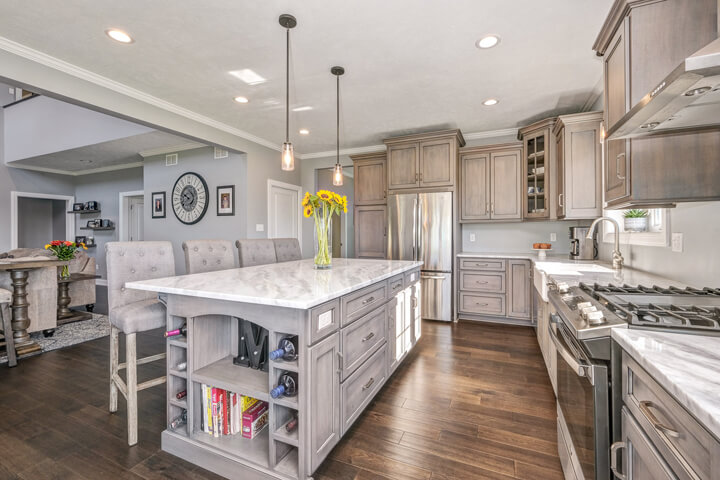 Find a Reputable and Experienced Home Builder Who Can Help You Stay Within Your Budget
Choosing a builder who will help you set a realistic budget and then respect it is crucial in not overspending when building a home. The "starting price" for many neighborhood homes is just that – the starting price – so before you select a builder based on the price, understand what's included and what's an upgrade.
Your goal should be to find a builder that you trust. You'll want to feel comfortable that they will guide you throughout the entire building process. It can be easy to overspend on new construction but having an experienced and knowledgeable builder in your corner can help the difficult decisions much easier when you know they have your best interest – and budget – at heart. Our design-build process makes for a seamless experience since you'll be working with the same contractor throughout the entire project.
Choose Fixtures and Finishes that are Affordable But Still Look High-Quality
Another place where homeowners tend to overspend when building a house is on fixtures, appliances and finishes. But your builder can help you make wise choices to stay within your budget.
For example, many people like the look of hardwood floors, but many laminate flooring options look just as beautiful. It is much easier to maintain, and it costs far less, too. Other selections like commercial-grade appliances or fancy light fixtures can end up costing you far more than you'd planned.
To avoid overspending on appliances and fixtures, discuss your preferences with your builder at the beginning of your home build process. That way, they can guide you through the selection process by helping you customize your home without going over budget.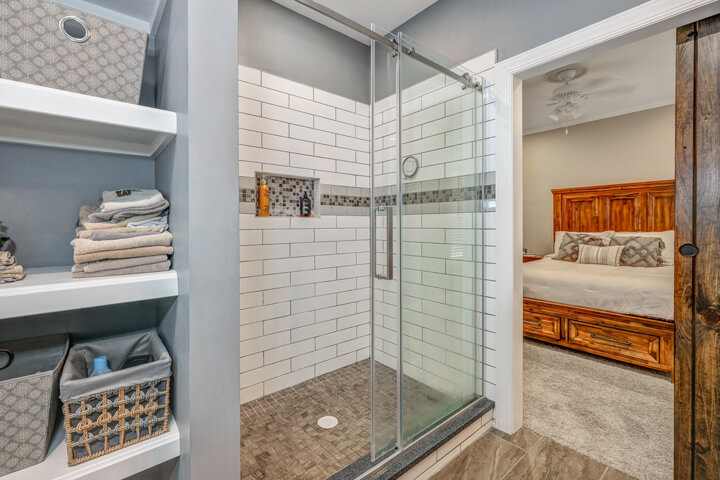 Be Willing to Compromise on Some Features But Spend Where it Counts
You want your new home to accommodate your lifestyle and reflect your personal style, but you may need to make compromises along the way. For example, a large yard may not be worth the expense if you don't plan on using the extra space, or you may opt for a smaller deck (for now), knowing that you'll expand your outdoor living space in the future.
As a general rule, it's best to prioritize features behind the walls since upgrading them once the house is built will likely be expensive. Another place you can consider compromising is on appliances or similar features since you can purchase higher-end replacements later if you'd like.
Similar: Best Upgrades to Make When Building a House
Square Footage and Specific Use Rooms
Oftentimes, homeowners design homes too big for their needs, leading to higher expenses and more space to maintain. Instead, a great builder can help you build a perfectly sized home for your family without making it feel small or crowded. A thoughtfully created home design will consider every square inch of space, making a functional layout that best meets your needs. An experienced builder can design the home you are building today with the thought of improvements (like finishing a basement) or adding an addition later on if needed. It's one of the best things about building a custom home!
Choose an experienced builder to help you design your dream home without overspending. When you have the right builder working with you, you feel comfortable asking questions and know that you are part of your home building process every step of the way.
>> Contact us today if you are ready to build your home.
Our experts at Prime 1 Builders would love to help you design your custom build.